Rhubarb and Strawberry Compotte
Cooktime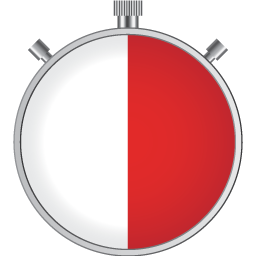 30 min
Ingredients
1 pound rhubarb (approx. 4 large stems)
3,5 cups water
0,5 cups sugar (less for a tart compotte)
0,5 cup cold water
4 tbsp potato starch
1 pound strawberries, fresh or frozen

Instructions
Peel and wash the rhubarb stems, and cut them into approx. 0,25-inch long pieces. Transfer to a pot, add 3,5 cups water and bring to boil. Reduce the heat, cover and cook for approx. 15 minuees, or until the rhubarb is so tender that it falls apart.

In a separate bowl mix the potato starch and 0,5 cups cold water. Remove the pot with rhubarb
from heat, and add the starch mixture, all the time stirring vigorously.

If using fresh strawberries, remive the stems and wash the berries, halve if desired. Do not defrost frozen strawberries. Add the strawberries to the pot, bring back to boil. Remove from heat, cover and let cool.

If desired, sprinkle with caster sugar before serving.