Soon - mobile version of EasyMenu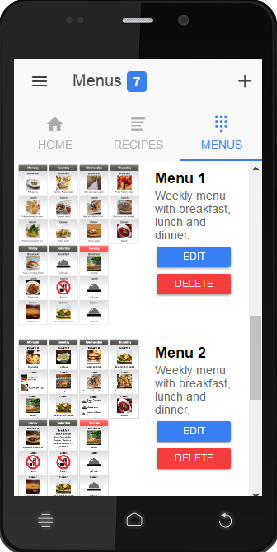 Dear EasyMenu users! We would like to let you know that we are currently developing the completely new EasyMenu Mobile!
The first mobile version will be introduced by the end of winter '16, and the full version with more features will be available in 2017. The first version will have a set cookbook of 100 recipes, from which you will be able to create a balanced menu. You will not, however, be able to add recipes nor log in. The full version will allow you to log in, use your cookbook's recipes as well as add new recipes.
The EasyMenu Mobile will be free for all registered users.